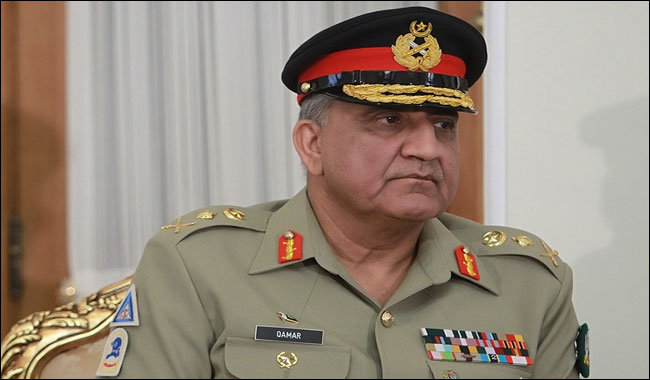 RAWALPINDI: Chief of Army Staff (COAS), General Qamar Javed Bajwa has confirmed death sentence of another 10 hardcore terrorists, awarded by military courts.
The convicts were involved in terrorist activities, killing of innocent civilians, attacks on educational institutions, slaughtering of soldiers, attacking Law Enforcement Agencies and Armed Forces of Pakistan.
In total, these 10 terrorists were involved in killing of 41 personnel while injuring 33 others. Arms and explosives were also recovered from their possession. These convicts were tried by military courts.
Besides these 10, another 3 convicts have been awarded imprisonment for varying period by military courts.Â