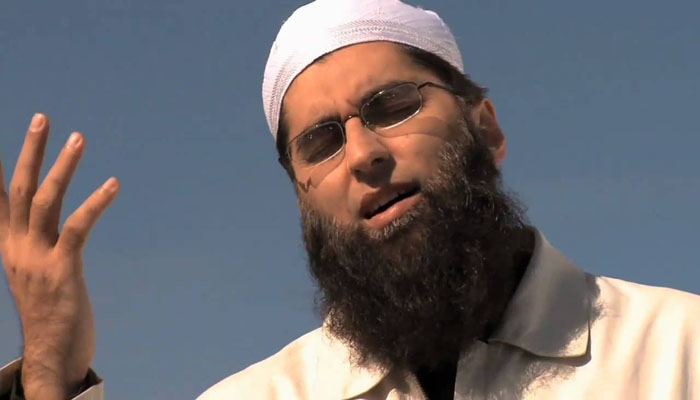 Fans of former singer Junaind Jamshed mark the first anniversary of his death today by listening to his songs and Naats.
Jamshed lost his life on December 7 last year when a plane with 48 people on board crashed in Havelian .Â
The 52 years old evangelist, who had abandoned his music career, was returning from Chitral from a religious trip along with his wife when the plane crashed in the mountainous region of Khyber Pakhtunkhwa's Hazara division.
Jamshed launched his music career with Vital Signs music band and went on to become the most celebrated pop singer of the country with the release his debut album.
Also know as Pakistan's Pink Floyd, Vital Sign became instantly popular by singing  Dil Dil Pakistan in 1987. The national song is considered as the country's second national anthem.
After carving his identity as vocalist of the Vital Sign by launching four successful albums, Junaid Jamshed touched new heights of fame as a solo singer.
He, however, quit musical career after release of his fourth and the last album in 2002 to start his spiritual journey.
After dedicating his life to Islam, Junaid Jamshed also went on to become a famous Naat Khawan.
He also hosted TV shows during the months of Ramzan. He was awarded Pride of Performance in 2007 and ranked among 500 influential Muslim figures In 2014.