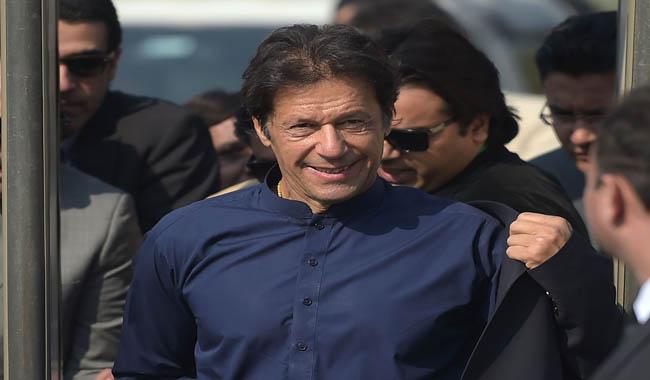 ISLAMABAD: An anti-terrorism court (ATC) on Tuesday granted Pakistan Tehreek-e-Insaf chairman bail in four cases pertaining to an attack on Pakistan Television, Parliament House and torturing of a senior police official during the sit-in of 2014.
Imran Khan on Tuesday appeared before the ATC after the court issued bailable arrest warrants for him for ignoring summons.
The court later declared him proclaimed offender when police submitted a report regarding failure to arrest Khan.
Khan appeared before the court along with his counsel Babar Awan which granted him bail in all the four case against surety bonds of Rs200,000 each.
The court ordered the PTI chairman to be part of the investigation and record his statement to police before adjourning the hearing to November 24.
Later on, Khan had a brief chat with reporters who had gathered outside the court, calling the cases against him politically motivated.
He said he was peacefully protesting for transparent election in the country but he was booked on terrorism charges.
"If they can lodge terrorism case against me, then they can do it with anybody. These people can issue arrest warrants for anybody in the name of terrorism. It was a politically motivated case," said he.