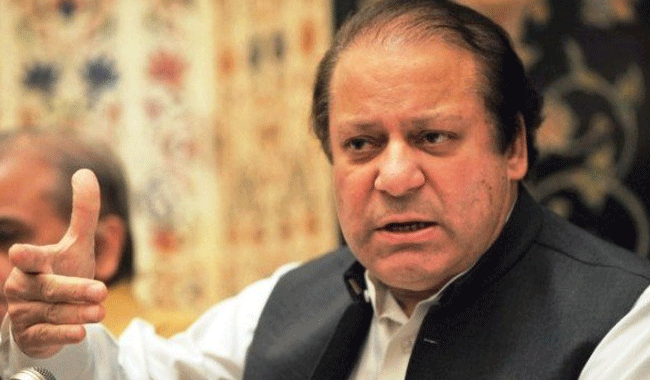 LONDON: Reacting to the apex court's verdict in the Imran Khan, Jehangir Tareen disqualification case, former prime minister Nawaz Sharif said on Saturday that two scales of justice for the same law would not be accepted, adding the decision speaks for itself.
Speaking to media before departing for Lahore here, Nawaz said that he (Imran Khan) was judged under a different standard than him. This will not be allowed to continue as a countrywide movement would be launched against this decision.
He said that a PM had been ousted for possessing Iqama (work permit) while a person (Imran Khan) was let off even when he admitted to concealing his offshore firm.
They are not considering a business involving millions of pounds as an asset but declared my imaginary salary as an asset, Nawaz said. Our each and every word uttered following the July 28 verdict was becoming reality.
The former premier vowed to do everything for the supremacy of law and Constitution. My struggle is for the rule of law in the country.
Earlier on Friday, the Supreme Court handed down judgement in the Imran Khan, Jahangir Tareen disqualification case, rejecting Hanif Abbasi's petition for Khan's disqualification but disqualifying Jahangir Tareen for life.