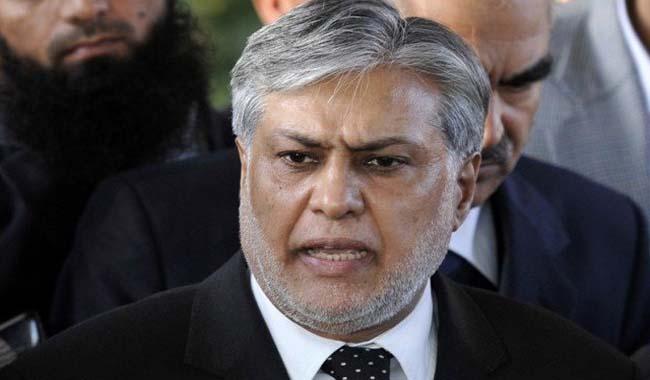 ISLAMABAD: An Accountability Court (AC) on Tuesday issued non-bailable arrest warrants for Finance Minister Ishaq Dar for his failure to attend the hearing of corruption reference filed against him by the National Accountability Bureau (NAB).
The court also issued show-cause notice Dar's surety-giver Ahmed Ali Qudoosi who was present in the courtroom.
Asked when the minister was likely to appear before the court, Qudoosi informed the judge that he will take three to six weeks to completely recover from illness.
The judge said a report submitted on November 6 also mentioned three to six weeks time. He asked whether three weeks haven't passed since then.
On November 8, Accountability Court issued a warning to Dar's surety-giver, saying that the court will confiscate surety bonds worth Rs 5 million if he fails to appear before the court on November 14 (today).
The reference was filed against the minister in on the orders of Supreme Court of Pakistan in Panama Papers case.