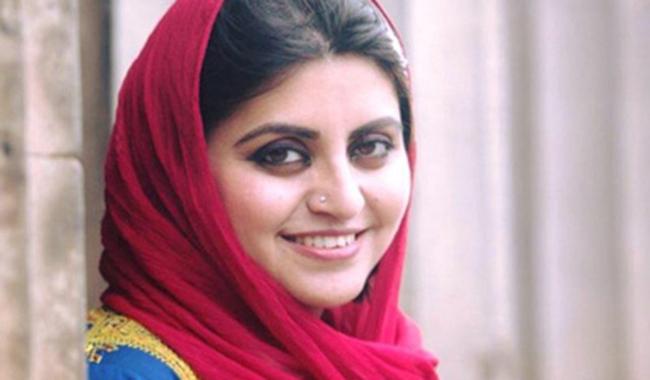 Gulalai Ismail, a Pakistani women's rights activist from Swabi, KPK, was awarded the Reach all Women in War (RAW) Anna Politkovskaya Award on Thursday alongside Indian journalist, Gauri Lankesh.
At the age of 16 in 2002, Gulalai founded Aware Girls with her sister Saba Ismail, aiming to challenge the culture of violence and the oppression of women in the rural Khyber Pakhtunkhwa.
Malala Yousafzai was an attendee of Aware Girls programmes in 2011.
On Gulalai Ismail receiving the 2017 Anna Politkovskaya Award, Malala Yousafzai, student, activist, Malala Fund co-founder and 2013 Award winner, said:
"I am proud to support my sister Gulalai Ismail, a fearless advocate for girls' education and equality in Pakistan. Through Aware Girls, Gulalai is training young women to advocate for their rights. Her work is fostering the next generation of female leaders in our country. Despite discrimination and danger, Gulalai is continuing her fight to see every girl to go to school. She has been my friend for many years and I wish her congratulations on this distinguished honour."
Malala's father Ziauddin Yousafzia also congraluted Gulalai terming her a brave activist.
Congratulations to brave activist @Gulalai_Ismail winner of #RAWinWAR 2017 #AnnaPolitkovskayaAward @MalalaFund pic.twitter.com/GgQ8twdwAG

— Ziauddin Yousafzai (@ZiauddinY) October 5, 2017
The Anna Politkovskaya Award was established to remember and honor journalist Anna Politkovskaya who was murdered in Moscow. She was 48 years old when she was killed on 7 October 2006 over her reportage of the second war in Chechnya.