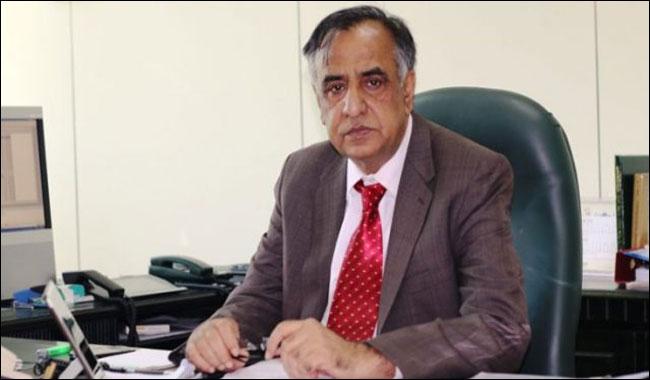 ISLAMABAD: The Special Judge Central in the Islamabad High Court on Monday approved pre-arrest bail plea of Zafar Hijazi, Chairman Security and Exchange Commission of Pakistan (SECP) in record tampering case till July 22.
IHC's Special Judge Central Tahir Mahmood was hearing record tampering case, registered against Zafar Hijazi on the directives of Supreme Court. The Judge approved the pre-arrest bail two surety bonds worth Rs250,000 each.
On July 13, Zafar Hijazi was granted a transit bail by the IHC bench, headed by Justice Mohsin Akhtar Kayani.
Hijazi had filed for a pre-arrest bail as per Section 498 of the Criminal Procedure Code of Pakistan. The SECP chief's counsel, Sheikh Ansar, cited medical grounds as the basis for the request.
The case against Hijazi was registered on the directives of the Special Bench of the Apex Court in Panama case for record tampering and pressurizing his subordinates.