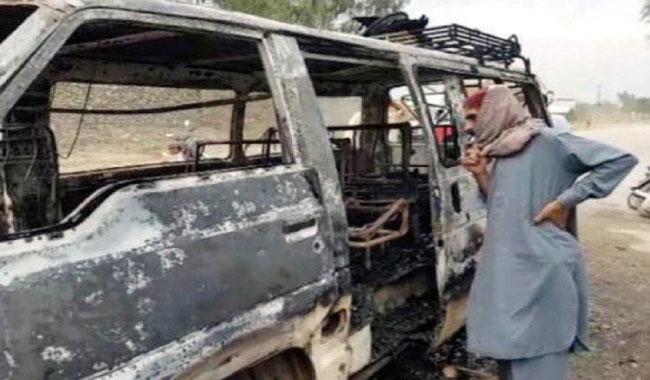 KARACHI: Five persons were dead and three injured after a van caught fire near Karachi Zoo on Sunday morning.
The van, carrying eleven people of the same family, was on way to a picnic point at Hawke's Bay. There were four children inside the van when it burst into flames.
The driver suspiciously fled the scene and is nowhere to be found.
It has so far been unclear whether the vehicle burst into flames due to a cylinder explosion or a short circuit.
However, the blaze is now under control according to rescue sources.
The wounded have been shifted to Jinnah Hospital and are said to be in critical condition.