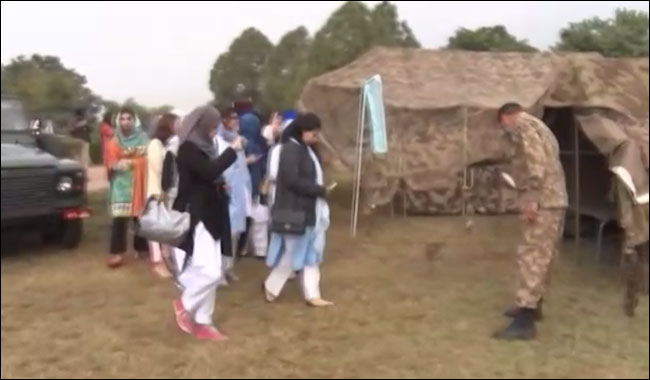 RAWALPINDI: A group of 400 students and faculty members from various Universities, Schools and Colleges of Rawalpindi spent a day with Pak Army.
According to Inter Services Public Relations (ISPR), the programme was specifically organized by Rawalpindi Corps to enlighten students about functioning of Pakistan Army, its organization and defence capability.
The visitors laid wreath at Yadgar-e-Shuhada monument Chaklala.
Visitors were demonstrated combat worthiness of troops through combat riding, unarmed combat and heli-repelling. The students were shown various military equipments and given experience of small arm firing.
The students applauded the state Read MOre