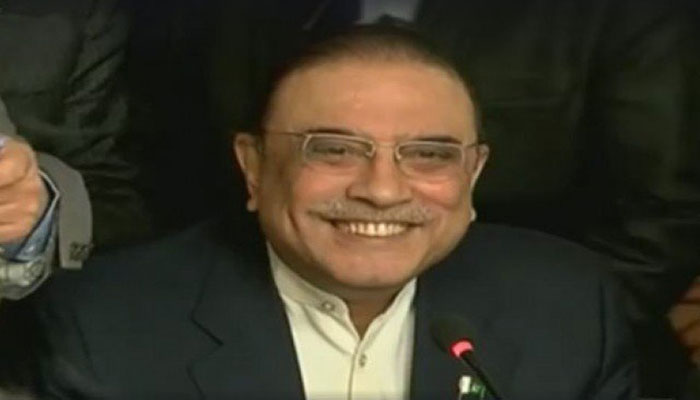 NAWABSHAH: Former president of Pakistan and co-chairperson of Pakistan People's Party (PPP) Asif Ali Zardari has announced here on Friday that he would contest for the National Assembly in the General Elections 2018 from his native city Nawabshah.
In a meeting here at the PPP Secretariat, he directed the party workers to make preparations for the elections and said that he would participate in the elections from the constituency of Nawabshah.
Zardari further said that his party would make Sindh a model province and in this regard the PPP government is completing all the running projects.
He claimed that the Sindh government had provided jobs to millions of people in the province.
The co-chairperson of the PPP said that the jobs were being provided on merit and after coming again in the power, his party would give more jobs in Sindh than other provinces.
On this occasion, Zardari announced that the next prime minister of the country would be Builawal Bhutto.